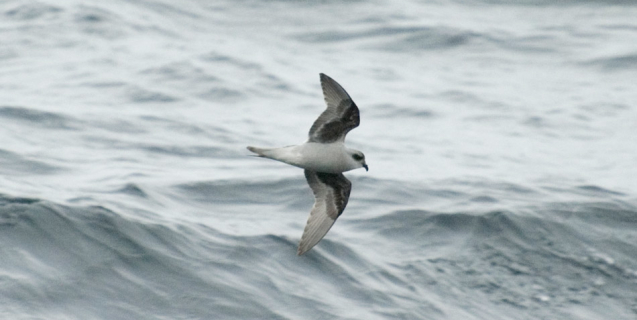 Pelagic Birding in Alaska!
Fork-tailed Storm-Petrels are generally common in the offshore waters of the Gulf of Alaska. Photo Aaron Lang.
We're excited to announce the dates of our 2016 Gulf of Alaska pelagic tour: August 21-25, 2016!
This is the only regularly offered pelagic trip in the Gulf of Alaska and offers a comfortable and stable platform from which to bird the Gulf of Alaska. The five-day itinerary includes a full day and a morning of birding in the Juneau area. Past tour highlights include: Pink-footed, Manx, Sooty, and Alaska's first documented Flesh-footed Shearwater; Fork-tailed Storm-Petrel; Black-footed Albatross; Brandt's Cormorant; Tufted and Horned Puffin; Ancient and Marbled Murrelet, Cassin's, Rhinoceros, and Parakeet Auklet; and a nice sampling of the birds of the Pacific rain forest and coastal habitats around Juneau.
More details, photos, itinerary, and past trip lists are available here.