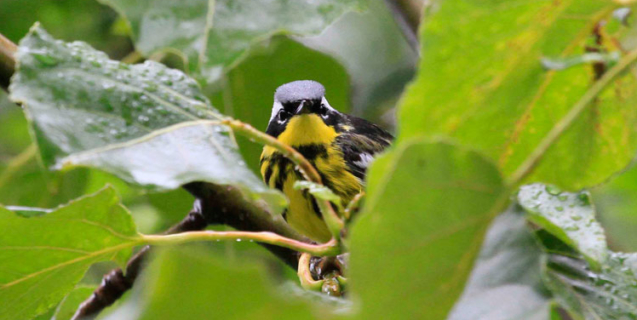 New Birding Tours in 2017!
Birding and exploring Alaska, it's what we love to do! So we're thrilled to announce two brand new tours in our 2017 line-up! The first is an early spring expedition to seek out a number of very special and hard to find birds while still on their Alaskan wintering grounds. Emperor Goose, Steller's Eider, and McKay's Bunting can easily be missed on our May and June tours in western Alaska, so we've designed this special six-day adventure to find these and more! As a bonus, we'll be spending a day around Anchorage looking for boreal species, including American Three-toed and Black-backed Woodpeckers. Check out what we have planned for The Best of Early Spring in Alaska.
In June, we're heading to southeast Alaska to bird one of Alaska's best kept secrets—Hyder. Steve Heinl will lead a five-day tour searching for rarities from the south and a long list of southeast Alaska breeding specialties. For those interested in finding rare birds in Alaska, Hyder is a must-bird destination! Check out all the details here.
Emperor Geese winter by the hundreds on Kodiak Island, the site of one of our newest birding adventures for 2017. Photo Aaron Lang.